In this day and age of Modern Rock bands that seem to be cloned from third rate Nickelback or Breaking Benjamin wannabes, Shaman's Harvest stand apart from the genre thanks to great songwriting and musicianship. I caught up with Lead Singer Nathan Hunt this week for an interview that felt more like shootin' the breeze with an old friend at the neighborhood tavern. This upcoming Tuesday, September 16th will see the release of their fifth studio album, 'Smokin' Hearts & Broken Guns.' It is their first released through Mascot Label Group. The first single 'Dangerous' is on the verge of charting and a video for the tune will debut in the next week. As Nathan stated in their record company bio "Whether they're driving down the highway, at work, or doin' the nasty, these songs should be the soundtrack. I think people will accept the diversity from song to song whether it's a riff rock vibe like 'Here It Comes' or it's a darker, emotional anthem such as 'Ten Million Voices' without categorizing Shaman's." The sky is the limit for this exceptionally talented group from Jefferson City, Missouri. Don't be as late to the party as I was or you might miss out because these cats prove Gene Simmons wrong & show everyone that Rock IS NOT Dead!!!
Legendary Rock Interviews: Thank you for taking the time out of your day to do this interview! How are you today?
Nathan Hunt: I'm good, just got out of rehearsal. Just chillin'! How have you been man?
LRI: I've been doin' pretty good. How about yourself?
NH: Not too bad, I appreciate the honest review the other day!
LRI: No problem. The album made it easy to write.
NH: (Laughs) We appreciate that.
LRI: I got the advance in the mail and took it home & threw it in the home stereo as I hate listening to music on a computer. I was like "let's see what this is about!" It wasn't long into the first song and I thought "Holy shit, I digg this!" Most modern rock bands bore me because of their cookie-cutter approach to songwriting and their lack of musicianship but you guys are different!
NH: I feel ya man! It's coming back man!
LRI: Are you still in New York City gearing up for the album release or are you back home?

NH: We just got home. We flew home a couple days ago. We shot our video in St. Louis for 'Dangerous' than I took a few days off and did a little float trip & did some camping. Now I am back at it and started rehearsals today.
LRI: You are a week away from the album's release and you've been out doing a lot of shaking hands & kissing babies with various media outlets, how has the reaction been so far?
NH: It's been killer. We've never had this much press ever for a record we've ever done but it's hard to get anybody to usually give a shit about anything we ever do so it's been nice man. It's been all positive so far. It's kind of a new experience for us!
LRI: Shaman's Harvest first album came out in 1999. Up until now you've had a DIY philosophy & done fairly well without label support. What about the Mascot Label Group (MLG) made you decide to go the label route for 'Smokin' Hearts & Broken Guns'?
NH: Well, we had talked to Ron. Actually, we were in the middle of supporting the 'Shine' record. Ron had actually popped his head in at a show. We kind of liked his approach to things. He'd become the President over at Mascot Label Group. He was looking for the first kind of rock band, modern rock band to sign for their United States division of the Mascot Label Group. He thought we were a good fit. I really like that label, it's a small….
Nathan's cat meows loudly & interrupts conversation!
NH: Shut up kitty!
LRI: (laughs)
NH: Nah, I'm sorry kitty! (Laughs) It's a small label. They got a grass roots way of doing things. I think that's important in Rock n' Roll now because I think we are all starting to regress a little bit in Rock music & I think it's important to approach it from a roots standpoint! Plus, all their artists are legit, a lot of Blues artists and not just Blues artists, it is freakin' Black Label Society & that is about as legit as it comes!
LRI: MLG has a rather eclectic roster of established artists and in my experience with them, as my friend Eric Sardinas was on their label, they do a great job of allowing the artist to be themselves without pushing them to change for the sake of sales or radio play. Is that something that appealed to you guys?
NH: It seems like they sign and over in Holland too, like they sign artists that move them in some way or another. They don't necessarily just focus on numbers. They're not just counting the beans! I'm sure they are to a degree. It's not like other labels out there like Universal/Republic where they are trying to sign everyone to singles deals. They're not concerned with artist development & this label seems to be.
LRI: Who are some of your musical influences?
NH: It changes. It kind of mirrors our records. Going back, as we develop our influences, they change and you can hear that on each one of our records. Growing up, it was Fleetwood Mac and Led Zeppelin. Some of that stuff kind of moved me a lot! Then I kind of discovered Muddy Waters & Howlin' Wolf. Then onto some of the Delta Blues guys & even some of the Creole Blues guys I started getting into the older I got.
Also, there is Clutch & Mastodon. I think you can hear a little bit, just a hint of all that in all our records as we grow older. Now, I like to say "We write songs for grown folk!" (Laughs) As before, we weren't quite there!
LRI: I'm the same way. Growing up, I was all about the rock music but in 1990 my ex brother-in-law gave me the cassette for Stevie Ray Vaughan's 'In Step' & I really dugg it. I'm one of those people who if I digg something, I like to go back and trace their influences. Then I got headlong into The Blues, clear back to the Delta Blues, Charley Patton, Robert Johnson and Son House.
NH: Son House, that's really what did it for me too! I discovered Stevie Ray first and I was like "where the hell did this come from?" Same deal man!
LRI: The band has worked with WWE in the past. Were you fans of WWE beforehand?
NH: Oh yeah man! I remember the Saturday morning cartoon and everything, the old school stuff. The Hulk Hogan, Ultimate Warrior, Jimmy 'Superfly' Snuka, The Bushwhackers man….I really dugg The Bushwhackers, them dudes was crazy!
LRI: (Laughs) The Bushwhackers, good ol' Luke & Butch!
NH: Yeah, yeah! I loved the old classic stuff growing up as a kid. They contacted us. I hadn't seen it in, you know, probably ten years. Next thing you know all of us and all of our kids are starting to get back into it & the cycle begins anew!
LRI: What was it like working with the WWE?
NH: It was great! They had some songs in mind already. They had heard 'Dragonfly' and they were into whatever that sound was. They approached us with some songs they already had written; they just wanted us to kind of re-hash them a little bit. It was a really cool process. Then, Jim Johnson who is their Director of Music flew me up there to do some vocals. It's pretty crazy.
I'm not sure how familiar you are with Pro Tools & all that stuff but you have all these plug-ins and this fake stuff, you know the fake versions of real compressors & real effects. Man, their studio is a quarter-mile long wall of the actual real compressors. So, it was pretty cool! They are doing things old school over there, I kind of like it!
LRI: If you could provide a theme for any wrestler, past or present, who would it be & what song do you think would be the best fit for them?
NH: Ahhh man (Laughs)….that's a good question….that's a killer question! Ummm, it would be 'Blood In The Water', that would be the song. It would probably be somebody like The Bushwhackers, you know. Somebody that is dirty & a little just….cuckoo, a little out there! I think that Southern sound kind of fits them pretty good!
LRI: That would be a good theme for them. Them or The Wyatt Family as well. I'm not sure if you are familiar with them?
NH: The Wyatt's? Sounds kind of familiar!
LRI: They are a fairly new faction that is on WWE. Bray Wyatt, the main guy, he is just really out there!
NH: (Laughs) I'll take it! Of course, The Undertaker man, he was my favorite growing up. I remember when he came on the scene & nobody could beat him! He was a badass, still is a badass!
LRI: The Undertaker! Yeah, he is my favorite as well!
NH: Yeah man, I always tried to be like that dude & terrorize my little brothers!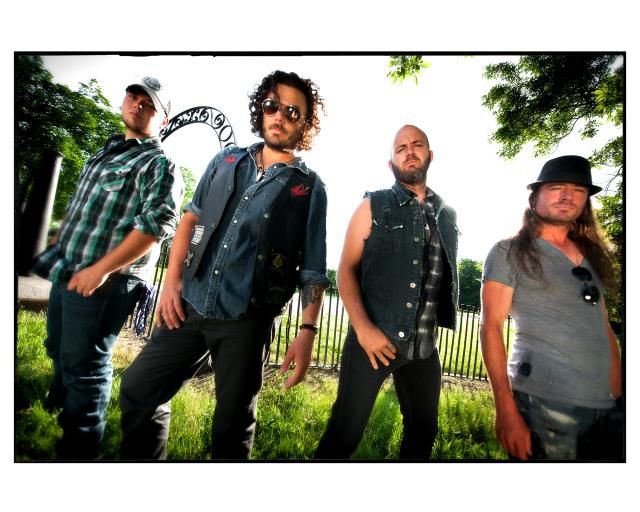 LRI: There you go! Up until I had my throat problems, I was able to imitate his voice really good! It'd creep my friends out when we were teenagers!
NH: (Laughs) You had throat problems?
LRI: Yeah, about ten years ago I had a nodule on one of my vocal cords & it ruptured. So for like a year I couldn't talk & had like three procedures on my throat, it sucked!
NH: Oh shit!
LRI: Occasionally it'll come up & bite me in the ass and I'll just lose my voice! My day job is as a 911 Dispatcher & sometimes it'll just shut off mid-word!
NH: Ohhh, that's not good for the job is it?
LRI: No, not really! (Laughs)
NH: Fuck yeah, I'm terrified of getting nodules!
LRI: I bet so being a singer plus what you went through which I was wanting to talk about if you don't mind?
NH: Sure!
LRI: You were diagnosed with a rare and aggressive lymph cancer in your throat at the onset of recording the new album. How did you deal with the effects of radiation treatments yet still have the ability to sing & did it affect your approach to singing?
NH: It affected everything, it really did. I had a vocal coach come in for me, for the record which was a first for me. I've been singing wrong my whole life, really. I've just been belting out without taking any consideration for technique. The is the first album where I focused more on the technique. Even if you have nodules, there are ways to sing around that kind of stuff.
Yeah, it affected everything! The bummer about radiation for a singer is, the main thing, especially when it is focused in your throat is it decreases your ability to make spit. So, you get pretty dry. I'd have to prepare a little bit more. I focused a lot more on this record than anything I've ever done. I just really wanted to make this record & I think that had a lot to do with working around it!
LRI: Are you in remission?
NH: Yeah, yeah! I'm in remission. Get them six month checkups! Hopefully stay steady, stay healthy. I had to quit the smoking and living quite as hard as I used to live & try to give it professional go.
LRI: Good deal! I hope you stay in the clear!
NH: Thanks man!
LRI: That cancer is some brutally nasty shit!
NH: It really is! It pisses me off! It's funny they have all this shit in our food now, shit in the water, all kinds of crazy conspiracy shit that is probably true. If you don't set out and take steps to avoid that shit, it's going to happen, chances are it is going to happen to everybody at some point, whether they know it or not!
LRI: VERY TRUE & pretty scary! I agree with you on the shit in our food & water but I have a theory on the whole conspiracy between doctors, pharmaceutical companies and our fucked up government but we'll save that for another time!
NH: (Laughs) Cool!
LRI: You cover Michael Jackson's 'Dirty Diana' on the album. In my opinion, you guys captured the spirit of the original yet made it your own to the point that if someone was not aware of the original, they would swear it was a Shaman's Harvest composition. How did you choose this song to cover?
NH: Ah man, really there was no grand scheme or plan. It is just a song we all like that happened to be by Michael Jackson. I wish I could say there was some kind of planning behind it but there wasn't. It was a song that we kind of thought "why not?" We talked about doing a cover on the record. We had already done another one by Fleetwood Mac; we did 'The Chain'.
LRI: Oh! I'd love to hear that! Will it be released down the road?
NH: That turned out good too! I think you can get it on YouTube, I think it is on there. It just turned out really well for us. It felt good & it was funny, I think, the biggest compliment any musician can get is whenever they cover a song and people think it is by the band that is covering it. I did an interview the other day where a fella wanted to know "what was your inspiration behind the writing of 'Dirty Diana'?" (Laughs) I said "I don't know man; you're going to have to ask Michael!"
LRI: (Laughs)
NH: He didn't realize it was a Michael Jackson cover & that is a pretty good compliment, I think.
LRI: Very much so! Like I said in the review, I'd seen your name around but had never heard you so when I got the advance, I didn't research you guys at all. I put the CD in & that song came on and I thought "WTF, that's 'Dirty Diana'!
NH: (Laughs) That's the best way too man. If it comes on and you don't even realize what it is and you are like "oh, ok, I get it."
LRI: Can you give LRI readers a glimpse into the bands headspace during the writing and recording of 'Country As Fuck'? I digg the spirit and the humor of that song!
NH: (Laughs) We were just recording serious song after serious song & every record needs a song that is just kinda silly. It's our 'Cover Of The Rolling Stone'. You know what I mean? It's kind of over-the-top, silly, making fun of ourselves and the Midwest where we come from. You know what I mean? It's a caricature of our neighbors basically! (Laughs) For the most part.
LRI: (Laughs)
NH: And we put our own little nod to Pantera there at the end. That's the attitude of the song and it just kind of fits as well.
LRI: Right on! Yeah, it took me a few listens but I finally caught the nod to Pantera. Pretty cool. 'In Chains' is quickly becoming a candidate to replace 'Blood in The Water' as my favorite song on the album. The song is just epic between the emotion & delivery of your vocals and the instrumentation in the song. Is that an electric sitar I am hearing in the verses & what inspired the song?
NH: Yeah, yeah. There is a slide part that's in there. I feel like there is some kind of weird pedal or something on there too. If I remember correctly. That is one where we had the record done, we had it mixed but hadn't got it mastered yet. I was sitting at the house & fiddlin' with this idea of being, just breakin' the chains and breakin' the shit that holds you down. It just came out so easy and felt so good.
I thought "well fuck, I've never sang a chorus where it was all falsetto before!" but it just felt right, it was almost like a Motown feel to me. So, I thought let's just stop the presses for a minute & let's lay this in here & see if it's worth a shit! If not, we will maybe just develop it more. It was pretty much written in a day, recorded the same day, mixed the next day and thrown up on there. It's really; I think it might be my favorite song on the record as well!
LRI: Cool, yeah, I just like the vibe of the whole song, the textures of parts, I can't really put it in words but it is damn near as close to an epic masterpiece as you can get! It's killer!
NH: (laughs) Right on! Thanks man! It's got everything man, it's got that rock feel, that bombastic kinda rock feel, it's got the Blues feel with the slide in the verses, then umm, like I said before, almost a little Motown in it. Something that isn't quite tangible. To me, that's what almost defines a good song in this day and age as we've been almost beaten to death by a specific sound. You need to create something to out of something old.
LRI: Right, everything has to be pigeonholed or labeled in this day and age! The album ends "Extended Unplugged Version" of 'Dragonfly'. As someone who is late to the Shaman's Harvest party, I thought it was a ballsy move ending an album with an acoustic track. It was only after a handful of spins of the record when I researched the band that I discovered that the song was electrified on your last album & had done very well for you at radio. I have to admit that I'm partial to the new version but talk about a "could have had a V8 moment" when I learned of its prior existence! What led you to re-record the song and include it on the new album?
NH: Well, I debated that back-and-forth with myself of whether to….am I just trying to re-hash something we've already had success with or am I, you know….at the end of the day, it was something we recorded in between records. It seemed like it was going to be a waste if nobody could ever hear it so we decided to put it on! I enjoyed recording that song almost more than recording any other song.
There's some female vocals on there. It just has a really nice epic feel. It just feels good when you listen to it. I just said fuck it; let's put it on the record. People are either going to like the fact we did it or they are going to think we're trying re-hash something but I don't give a shit because I, whenever I listen to the record I want to have it on there! It just seems like a nice bookend, you know?
LRI: Right! Or you get newbies like me who had no clue about it (laughs) or knew it existed beforehand but end up liking the new version more than the original. I'm not saying there is anything wrong with the original but I just prefer the purity and sonics of this version.
NH: There you go! Sure, I can digg that!
LRI: The Best Buy edition of the album includes two acoustic bonus tracks, what songs are those?
NH: It's 'Here It Comes' & 'Country As Fuck' as well. Both of them, it's not like we just re-recorded them acoustically, they're totally re-hashed actually. 'Here It Comes' has a really cool gypsy, almost a gypsy swamp feel to it. Both have whole different vibes.
LRI: Right on, I am going to have to pick that up.
NH: Yeah, you'll digg them. If you like the rest of the record you will like these! Like I said, we are not re-hashing the same song; it's a whole new rendition.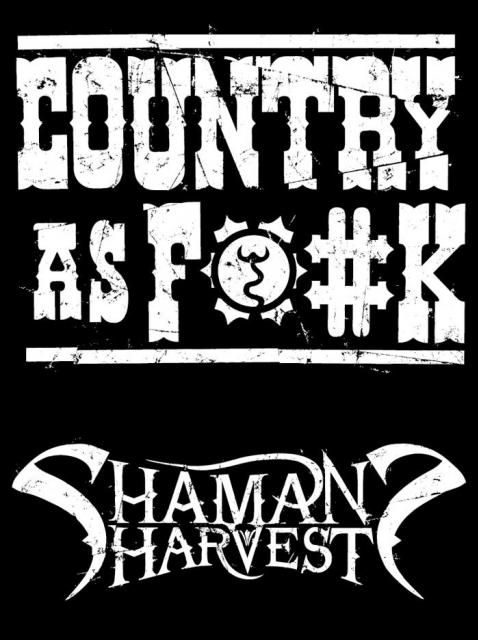 LRI: To me, the thing that sets your band apart from other Modern Rock bands is the diversity of your material with all its textures, moods and flavors, both musically and lyrically. Yet, the album as a whole is very cohesive. It reminds me of years gone by where you enjoyed listening to an album as a whole whereas nowadays, everything is so singles driven. Do you think that diversity comes from your influences or was influenced by the circumstances that occurred during the making of 'Smokin' Hearts & Broken Guns'?
NH: I'm sure. I think it had something to do with it. I mean, you know, I've always wanted to write records that fit whatever mood I was feeling at the time for that particular song as I was laying it down or writing it. I never wanted it to be ten songs of the same song with just different lyrical content! I always wanted to mix it up! I think probably, the circumstances of recording the record, I'm sure that had, it made it have a lot more contrast between moods. Each emotion was quite a bit more intense, if that makes sense!
LRI: It does! 'Dangerous' is the first single that has been serviced to radio. How has the response been so far?
NH: Yeah, I just actually got the reports for adds. It seems like every week we get a few more stations added so I think we are currently at #41 so we are one away from charting!
LRI: Has T-95 in Wichita added it yet?
NH: I want to say that they have. T-95 has showed us some love in the past man so if they haven't then I'd say they are real close to adding it.
LRI: I'll have to get on Hank The Mechanic about that!
NH: (Laughs) Yeah man, please call!
LRI: As someone who is known to want anything and everything by a band I digg, especially physical product, several of your early titles are "out-of-print" & fetching a pretty penny online. After the album cycle is over, do you think there is any chance that MLG would re-issue those titles in the future?
NH: (Laughs) Man, the way I feel about the old records is this. If I could find every single old record, I'd put 'em all in a bonfire & burn them so nobody could ever hear them. That first record, we were just sixteen year old kids just trying to figure it out really.
That's what we do every record, we just try to figure it out, try to develop, our tastes change, we change. If you like SH today, the SH you would hear from twelve years or ten years or fifteen years ago, whatever it is, is a completely different band. I think it is important and I can't say how important it is but it is really important to develop on each record. I don't know who said it but they said "an artist should never release their developmental stage." but that's really what that first record is.
There's a couple of records that I am ok with and that is 'March Of The Bastards' & 'Shine'. We had talked about doing a distribution deal or a publishing deal with those records. We will see where this record is & maybe after this album cycle we will see if maybe that is something we want to touch on. To me, the best part of being in the music industry is making records. That is even better than playing live, that is better than doing anything is making records. I always want to feel like I am moving forward not backwards.
LRI: Understandable. I'm just one of those guys if I digg a band, I like to go back and get everything of a band so I can see the development. That's why I asked but I understand what you mean.
NH: Right, right, I'm that way too with bands I fall in love with. I like to see that too. I like to go back and hear all their basement tapes and all that!
LRI: You stated earlier that a video for 'Dangerous' was in the works, do you have an idea when it will be released?
NH: I think they will have it done and edited by the 16th when the record comes out so you should see it the week the album is released. We're going to put out a lyric video of it so people will understand what the hell I'm saying because I tend to mumble my words every now-and again! (Laughs)
LRI: Don't we all, don't we all! (Laughs) Any tour plans in the works?
NH: We are putting together a tour for this fall, it looks like we are doing one-offs and weekend warrior shit. We're doing some House Of Blues shows w/ Theory Of A Deadman & possibly getting together with Thousand Foot Crutch, I think that will go til December. Early October to early December. Then we will just keep adding on to tours, man. Then, most likely by the end of Spring we will do a month run in the U.K. & Germany then come back to the States and hit it hard during the Summer of 2015.
LRI: Have you ever done any touring over in the UK & Europe? They seem to really support rock bands over there.
NH: No, we've never toured over there. I don't even know what kind of language they speak! (Laughs) It's supposed to be English I'm pretty sure! (Laughs) I think they're from a place called Westoros or Middle Earth or somewhere like that. Just kidding. We are looking forward to it! It seems like they are into Rock N' Roll and really into their Southern Rock so I think we got something to offer them. And hopefully they don't throw rotten tomatoes it will be ok!
LRI: (Laughs) I think they like to throw bottles of piss over there, I hear!
NH: That's ok, I can handle that! It'll be just like being at home! (Laughs)
LRI: I'd like to see you do a tour with Black Stone Cherry. I think that would be killer!
NH: Those are our brothers in arms! Those guys bring it live! We will definitely be getting something together with Black Stone Cherry here in the near future.
LRI: I saw them live for the first time in 2009 & obviously I was a fan of their music beforehand. I interviewed John Fred Young before he gig. I really need to put that interview up on YouTube, he's fuckin' hilarious!
NH: Yeah man, he cracks me up!!!
LRI: John Fred wanted me to but I almost couldn't complete the interview because he had me laughing so hard!
NH: (Laughs & imitates John Fred Young) Hey man, this is John Fred. John Fred said ya'all are good, man! I really like what ya'all do! Ya'alls is awesome!
LRI: He's a riot!
NH: He beats the hell out of them drums!
LRI: They definitely bring it live!
NH: They are what it is in Modern Rock for a live show in this day and age!
LRI: Anything else you'd like to discuss, anything you'd like to say to your fans or plug while I got you on the line?
NH: Ah man, nah just that the album drops on the 16th! We are here to fuck some shit up!
LRI: Whenever you guys make it to Wichita, I'll have to head over that way!
NH: Oh yeah man, we'll be through Wichita, I guarantee it. When we do, get ahold of me & we'll have a good time!
LRI: Sounds like a plan! Thanks again for your time.
NH: Sounds good, I appreciate ya! Have a good one, Crash!
LRI: You do the same! Cheers!
OFFICIAL WEBSITE
http://www.shamansharvest.com
Order the Best Buy Edition of 'Smokin' Hearts & Broken Guns' with two bonus tracks
http://www.bestbuy.com/site/smokin-hearts-broken-guns-only–best-buy-cd/8304013.p?id=3278925&skuId=8304013
Category: Interviews