2015 has arrived so it is time to look back and choose my Top 14 Albums Of 2014 in the realm of Rock!!!
I am a music junkie, as I am sure many of LRI's readers are, from a home stereo system complete with a turntable & fully functioning reel-to-reel (vinyl has made a comeback so I have hope for R2R, til that dream comes true it'll continue to play my treasured Creedence Clearwater Revival reels!), to a car stereo, iPod, a phone loaded with MP3's and a music stash at work, I couldn't fathom being without tunes! There were soooo many great albums released this year that it was hard to come up with this list but here it goes….
14. Joe Bonamassa – Different Shades Of Blue
Yet another consistent offering from the most visible and hardest working person in Blues Rock today. I've been a fan of Joe since his 1994 album with Bloodline and since releasing his solo debut in 2000, his product output has been dizzying. I keep waiting for him to release a dud but he's back with another quality slab of Blues Rock! Do yourself a favor and purchase either the Best Buy version with three bonus tracks or the edition Joe offers on his website with 64 page hardcover digi-book. It is an impressive package. I bought both.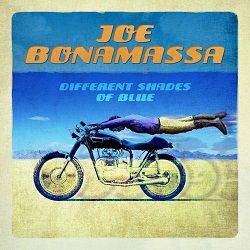 13. Texas Hippie Coalition – Ride On
As I stated in my review published on LRI, "Ride On is a big step forward for THC in regards to the quality of songwriting and musicianship. Gone is the two guitar attack and in its place is the phenomenal Cord Pool. A fantastic songwriter and picker beyond his 22 years. While you can hear his influences in places, he has his own style and isn't trying to be a clone of anyone else. That is something that has hampered THC in the past, almost to the point of making the band a joke. Thankfully, those days are gone & may they never return. Hopefully, Cord is here to stay. The songwriting tandem of BDR & Cord is a potent combination."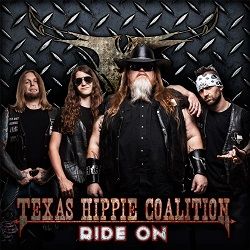 12. Godsmack – 1000HP
Godsmack returned after a three year hiatus with an album that was sure to please their fanbase. Gone was the over experimentation as seen on "IV" and "The Oracle". The still throw a few curveballs into the mix but they stick to what you expect…..heavy rock with a groove and melody! Once again, purchase the Best Buy release as, I think, the bonus track "Life Is Good" is the standout cut on the album.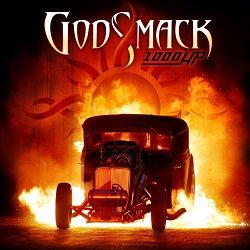 11. Buckcherry – Fuck EP & The Covers Volume One EP
Buckcherry released two EP's this year so I'll combine them in to one pick since they make up an album worth of material. After going left-of-center with the overindulgent concept album "Confessions", Buckcherry's swagger has returned. Gone is the catering to radio and up has gone the middle finger!
The first EP they released was six songs that included a variation of the word "FUCK" in the title. The tune "Somebody Fucked With Me" contains an impressive 54 F-Bombs…..I know because I counted! The EP is full of piss n' vinegar and harkens back to early Buckcherry.
The bands second release was a compilation EP of cover tunes they'd released through a PledgeMusic subscription service where for $5 you received one cover tune a month. They covered the likes of Aerosmith, Rod Stewart, AC/DC, INXS, Rick Springfield, Minor Threat and The Rolling Stones. They did every cover justice and even impressed me with their take on INXS' "The Devil Inside" & Rick Springfield's "I've Done Everything For You". I'm looking forward to what the band has to offer next!
10. Crobot – Something Supernatural
Had it not been for the recommendation from Shaman's Harvest singer Nathan Hunt, I may have never discovered Crobot so hats off to Nathan! I really digg this album. As stated in my review "while this album is very cohesive sonically it is also equally diverse. All the songs have a familiarity with one another without sounding redundant! It is hard to believe that Crobot are all in their twenties as their songwriting and musicianship is at the level, and beyond, of those who have been doing this professionally for twenty years…..ror more!
Do yourselves a favor and BUY the CD or vinyl as the artwork and lyrics are worth the price of the product alone! I look forward to the day that I get to experience the power of Crobot, LIVE!"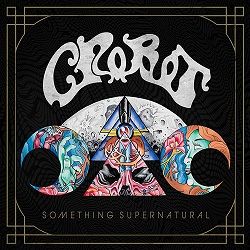 09. Philip Sayce – Influence
"Influence" is a mix of covers and originals from the Canadian guitar hero. Having cut his teeth as a sideman for Jeff Healey for several years before moving to L.A. His resume is impressive as he's recorded and toured with a wide range of artists but it is his solo output where he shines. "Influence" is sixth album & is loaded with blazing riffs, uptempo Blues Rock, psychedelic vibes that is sure to please those who give it a chance!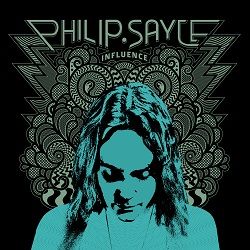 08. Black Veil Brides – Black Veil Brides
Had you told me at the start of 2014 that A) I would buy an album of Black Veil Brides and B) that it would be one of my favorite Hard Rock/Metal releases of the year, I would have had your ass sent to rehab! The band has matured in all aspects and as I stated in my review, Black Veil Brides have released an album loaded with "uptempo rockers, old school Metal riffs, hyper paced drums, chugging bass lines and Andy's often-personal lyrics and emotive vocal performances dominate this album. I digg lyrics that are either personal or have some sort of meaning & it is obvious the band purged whatever was going on in their lives since the last album in to the lyrics!
Bob Rock's talent behind-the-boards knows no end. There is no doubt, due to his reputation that he pushed them hard and it shows as he brought the very best out of the band. The growth of the band and the quality of this album has surprised even this old fart and no doubt, will end up on my "Top 14 Albums of 2014″ list! After this offering, they have a fan in me, I will continue to buy their albums in the future & will be purchasing their back catalog and giving it an open-minded, fair listen!"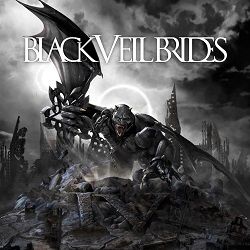 07. Blackberry Smoke – Leave A Scar:Live In North Carolina
I won't even pretend to be unbiased because I make no bones about the fact that these cats are one of my all-time favorite bands! This double live album has everything, hooks for days, great songs, a spirited performance, Charlie's unique in between song banter, top-notch songwriting and musicianship. It is available as a double CD, DVD and on vinyl….all three formats are worth the coin….and then some!
06. Skid Row – Rise Of The Damnation Army:United World Rebellion:Chapter Two
Skid Row is another band that has went the EP route due to the short attention spans of the music buying public. Thankfully, they are releasing quality material with a couple of bonus covers on each to provide the proverbial cherry-on-top! The band really got back in the groove with this release. There is a cohesiveness to the songwriting and playing whereas their past few releases were all over the place. I look forward to Chapter Three in 2015!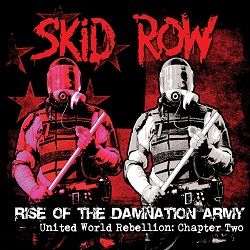 05. Sixx:A.M. – Modern Vintage
As stated in my review of the album, "I haven't been this impressed with any material that Nikki has been involved with since his 58 project, DJ's time on the road with Guns N' Roses has elevated his playing & brought him back to "guitar hero" status that he almost obtained within Beautiful Creatures and James has come a long way from 'Inhale' and continues to impress me vocally, songwriting & production-wise.
In concluding, Sixx:A.M. have taken their years of musicianship, their collective songwriting chops and combined it with their influences to make an album that takes the listener on a sonic journey. The material is very diverse yet has a cohesiveness that only a BAND can capture. The material sonically breathes & features some killer production and mixing. Everyone stepped up their game on 'Modern Vintage.' I hope the band will stay away from concept albums in the future. 'Modern Vintage' offers a glimpse into what music lovers can expect down the road from Sixx:A.M., something vintage yet modern!"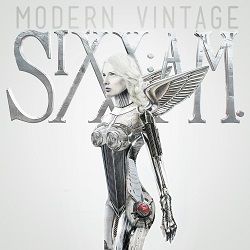 04. Moonshine – Moonshine
Twenty years since it was recorded, Moonshine's self-titled album finally saw the light of day! More impressive is how relevant it sounds even today! If you are a fan of Rock with a Southern edge, smokey lead vocals, fat sounding bluesy guitars & some sweet slide guitar courtesy of Buzzy James and Craig DeFalco, a tight rhythm section accented by some fine ivory playing that only Mike Malone can provide then chase down this release! For fans of the band Laidlaw who was signed to Nikki Sixx Americoma Records, this is the first incarnation of that band but featuring Babylon A.D.'s Derek Davis on vocals!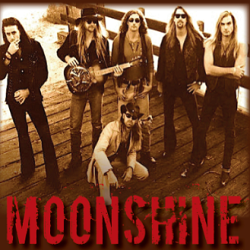 03. Eric Sardinas & Big Motor – Boomerang
One of my all-time favorite singer/guitarists, Eric Sardinas has released his best work to date. I will let my review do the talking, "this album captures the live juggernaut that is Eric Sardinas & Big Motor on tape, yes, I said tape because it was recorded to analog tape and only in post production did it see the light of today's digital technology. I couldn't imagine having Matt Gruber's job in trying to capture the sound of Eric Sardinas & Big Motor in the studio.
From the nuances in Eric's picking & slide work to his approach vocally and let's not forget the Big Motor part of this recording. Levell & Bryan just aren't your typical Blues Rock sidemen, they are as tight of a rhythm section as you'll find and are truly the motor that drives the shined up n' hot rodded Cadillac that is Eric Sardinas & Big Motor!"
02. Seasons After – Calamity, Scars & Memoirs
I am not much of a fan of Modern Rock & Metal but my Top 2 albums of 2014 were done by bands that fall within those categories. I LOVE new adventures and discovering great new music that I normally wouldn't listen too! To be fair, I've been a fan of Seasons After since 2006 but after a few lineup changes including their singer & a four year hiatus, would I still digg what they had to offer?
The answer was a loud "HELL YEAH….AND THEN SOME"! Seasons After wrote one helluva new album based on their experiences the past four years. Their playing is heavy, intense yet never at the sake of melody. Tony's vocal range and delivery is light years beyond what the original singer could offer. The band poured their heart and soul into "Calamity Scars & Memoirs"!
I summed this album up in my review….."Seasons After cracked open the shell of the band and let you see inside them for the last four years. Deeply autobiographical, 'Calamity, Scars & Memoirs' takes you through setbacks, line-up changes, music industry bullshit, heartbreak & the trials and tribulations of everyday life. Lyrically, it reads like a journal set to a variety of moods, tempos and musical textures. Thankfully there was a recording console there to capture it all for the listener.
While I am sure nobody in the band would want to endure a four-year stretch like the one they just came out of. I think the band can stand proud at the finish line as they grown not only as musicians but as humans & have created a musical piece of art. This album isn't a here-today-gone-tomorrow fad, it is an album that will stand the test of time. As a fan, I am glad they decided to weather the storm and decided to share this journey with us, the listener. It should send a positive message about persevering and never giving up. Today may be dark and dreary but tomorrow is a new day, something that all ties back to the name, Seasons After!"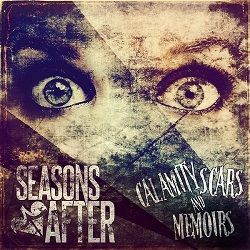 01. Shaman's Harvest – Smokin' Hearts & Broken Guns
Hands down, this album received the most spins between the home stereo, work, my car and my phone so therefore it is my Top Album of 2014! This is an album full of catchy well-written Modern Rock songs that have plenty of balls and don't follow any formula! Shaman's Harvest write and play from the heart! Most Modern Rock sounds the same to me but Shaman's Harvest have a sound all their own and do things their way! Check out my review of their amazing album "Smokin' Hearts & Broken Guns" for a track-by-track review…..
http://www.legendaryrockinterviews.com/2014/09/05/album-review-shamans-harvest-smokin-hearts-broken-guns-mascot-label-group/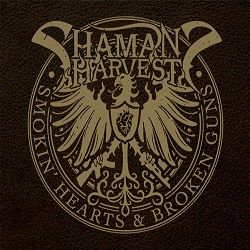 Happy New Year to the readers of Legendary Rock Interviews!!!
Category: Opinions/Editorials